Приличные СМИ ничего не пишут.
Ноль, зироу, зилч, бапкес.

Единственная ссылка, которую принес Гугель, вот эта. От СМИ неприличного.
Остальные - перепечатки от РТ.


Russian fans troll WADA headquarters with 'doping' lightshow (VIDEO)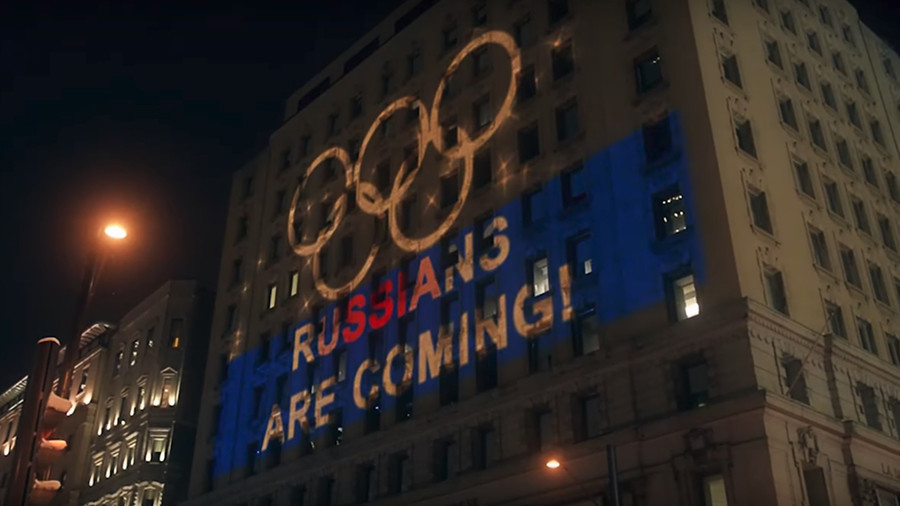 The Russian tricolor was projected onto the World Anti-Doping Agency (WADA) headquarters in Montreal, Canada, as part of a light show staged by Russian fans in protest at the body's actions against national athletes.
WADA's headquarters were illuminated in the colors of the Russian flag and showed words of support for Russian athletes who have been accused of doping violations.
"The only doping among Russian Olympic team is the support and love of Russian people. Russians are coming (Русские кончают!)," the illuminated inscription read.